DANCEROID1 (2009)
DANCEROID2 (2011)
DANCEROID3 (2012)
DANCEROID - 1st Generation (2009 - 2010)
DANCEROID was formed in 2009 by Ikura, Kozue, and Minka Lee. They started a NicoNicoDouga Community and performed as a trio (and occasionally individual members would upload solo videos) to VOCALOID songs on NicoNicoDouga. They gained popularity so quickly that they released their first DVD [DANCEROID] in December later that year.
2nd Generation (2010- 2011) & 3rd Generation (2011 - 2012)
At the end of 2009 Minka Lee graduated from DANCEROID leaving just Kozue and Ikura. Several months passed before they decided to hold auditions.  Three new members were added: COCO, Yuzuki, and Maamu. Together they formed the 2nd Generation of DANCEROID and released DANCEROID DVD2,  DANCEROID DVD3 and DANCEROID's first Official Soundtrack! In late 2011, COCO graduated from DANCEROID at their first OneManLive. DANCEROID did not hold auditions this time and continued with their four remaining members. Although they did not release another DVD, they had many live performances; including DANCEROID's first nation-wide tour in early 2012 and some performances abroad.
4th Generation (2012 - 1014)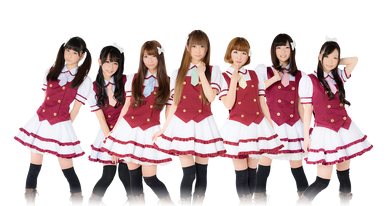 On June 3rd, 2012, Aikawa Kozue announced on her blog that due to health issue she will be graduating from DANCEROID at the end of August at their NicoFarre live. She [Kozue] officially graduated from DANCEROID on September 1, 2012. Following her graduation, the remaining members held auditions. This time the remaining members were not judging but also themselves competing for a spot in DANCEROID. Ikura, Yuzuki, and Maamu were able to remain in DANCEROID and warmly welcomed four new members: Satsuki, Yakko, Motomiya Marie, and Manako. The new seven-member DANCEROID held their first live on New Year's Day 2013. In April 2013, DANCEROID released their first single, "Dancing Day, Dancing Night". July 26th, 2014, DANCEROID officially disbanded. The notice was put up on Ikura's Japanese and English blog a week prior.
Community content is available under
CC-BY-SA
unless otherwise noted.